This time of year, we're probably all thinking about how to get rid of the clutter from the long winter hibernation and make room for spring. There are thousands of useful resources, books, and tips on how to de-clutter, get organized, and stay organized. But no matter how many color-coded labels and plastic bins you're able to store away, there are always some things you still don't know what to do with. Very often, these things end up being items of personal sentimental value—things you want to keep safe and protected for a long time, while also having easy access to from time to time. After all, they're the memories you never want to forget.
Keeping Your Memories Safe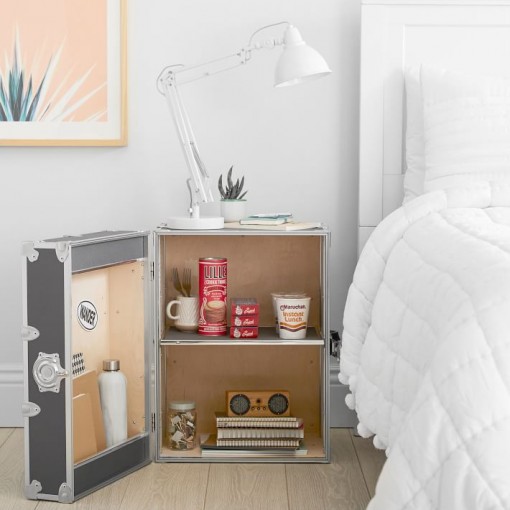 According to an article on home storage and organization called "Skeletons In the Closet," from the University of Kentucky, "Keepsakes such as letters, family photos, a child's christening outfit, etc. definitely have a place in your home and can trigger memories that bring you joy and some perspective on who you are. However, be selective and keep only those items that have strong emotional or financial value. Save only the best and store them in a family memorabilia center." The article recommends memory trunks as an option for each family member to protect "such things as autograph books, cherished letters, photos of special events, a receipt from the purchase of a prom dress or first car, a state fair blue ribbon from a 4-H project or other precious items."
Aside from being a spacious storage solution that can hold and protect all of your treasured memories in one place, a memory trunk or hope chest is an attractive statement piece that can hold a special place in your home. It's the perfect way to keep your treasures organized and out of the way, while also having them easily within reach when you feel like journeying down memory lane. And unlike an unattractive plastic bin that you'd rather keep stored out of sight, a memory trunk is sure to be an essential fixture among your home décor and furniture.
Making Your Mark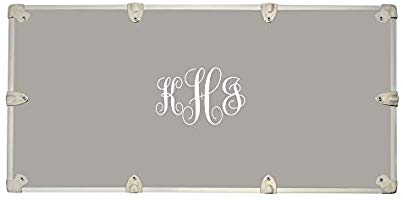 Your most cherished possessions speak volumes about who you are as a person—about where you've been, what you've experienced, and what has shaped you over time. Your memory trunk should be a representation of who you are as well. If the contents of a memory trunk tell the story of a life well lived, then a monogramed memory trunk lets the world know exactly who wrote that story. Having your name or initials on a memory trunk—something that is so unique and personal to you—turns it into something that can be passed down and cherished by family through generations.
What better gift for a child than a monogrammed memory trunk or hope chest that will hold their treasures through childhood and, ultimately, into the life and home they make for themselves? It's the gift the lasts a lifetime.
Standing the Test of Time
With Rhino Trunk and Case, you know you're getting the best there is. Over the past 20 years, Rhino trunks have earned a solid reputation for their unparalleled quality, durability, and craftsmanship. No other manufacturer offers as many styles, sizes and color options. All Rhino trunks are USA-made and designed, engineered, and crafted with meticulous care and attention to detail in Rochester, New York. From visual aesthetic to physical durability, you can trust that your Rhino memory trunk will be built to stand the test of time—whatever life brings your way.
The Rhino Trundle Trunk makes the perfect memory trunk or hope chest for any home. Designed for easy storage while also being sturdy enough to stand on, its strong, hand-crafted construction uses both old world trunk-making skills and advanced aviation rivet technology. Multiple sizes are available through Rhino's authorized retailers, including TrunkOutlet, Amazon, Pottery Barn Teen, and Bed Bath & Beyond.